Sims 4

>

>

Fireplaces, Pool Accessories, Columns, Fences & Gates
Movable Floor/Ceiling Patch, Update on 30.12.2015
16,473

Downloads
184

Thanks Thanks
71

Favourited
34,947

Views

Uploaded: 23rd Dec 2015 at 12:06 PM
Updated: 1st Jan 2016 at 12:48 PM - add a keyword

Update (30.12.2015): add a new variant "Just Ceiling Mod"
(Artrui Movable ceiling.rar)
These are two mesh-edits of my "Movable Floor/Ceiling Patches". Thanks to Selaronosims for the feedback at tumblr. Now, we are able to use any floor pattern with the ceiling patches, because they are just below the surface of the floor.
Note:
- The new packages don't overwrite the packages in "Artrui Movable floors.rar".
- They have same color swatches, material and ceiling-position.
- You will find the "Artrui movable ceiling 2x2" and "Artrui movable ceiling 1x1" in game under Build mode/Pool/Pool accessories.
- If you need build tip,
Click here
to read my tutorial "How to apply the mod ceiling"#2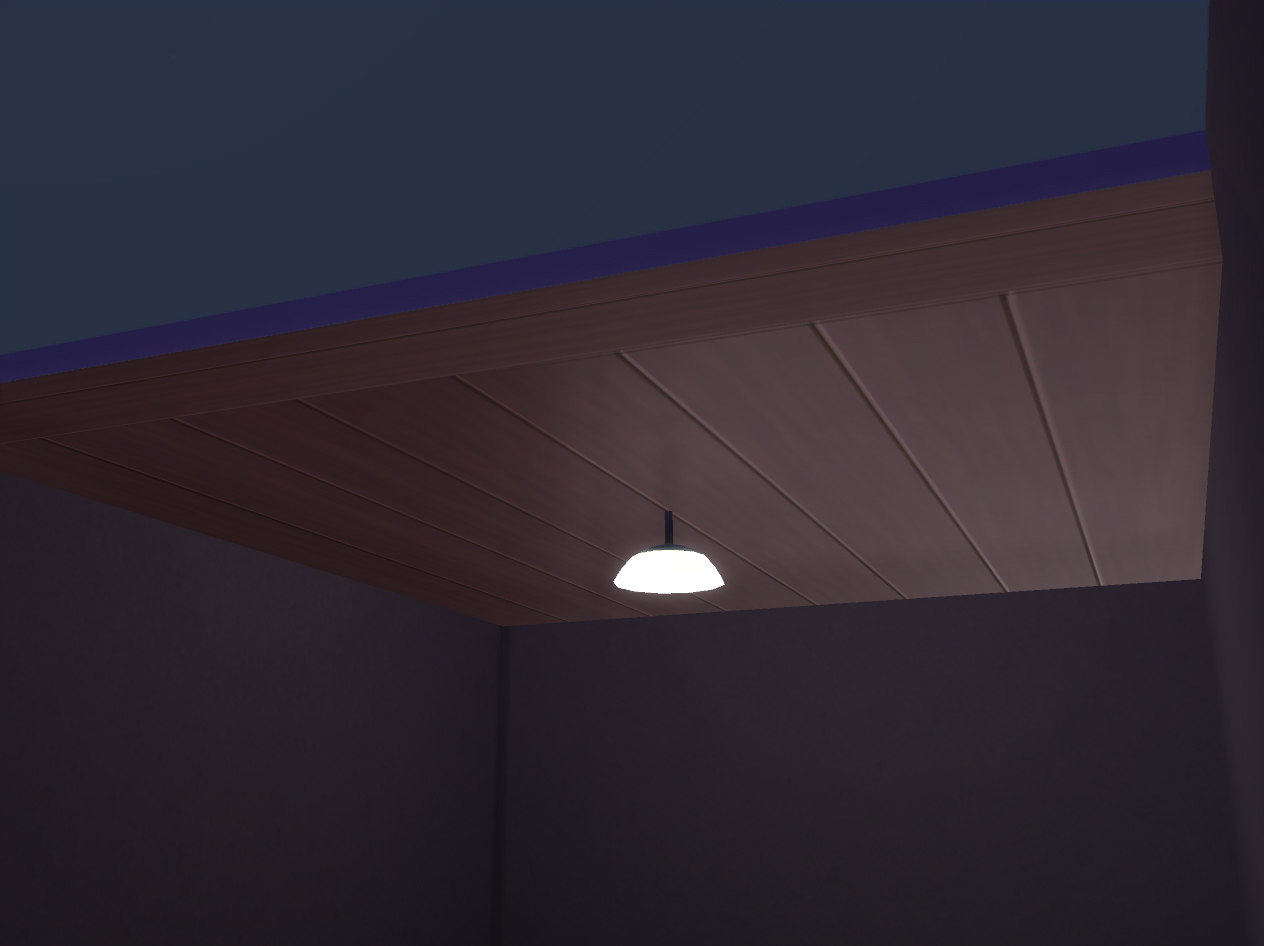 2x enlarge the movable ceiling 2x2
-------------------------------------------------------------------------------------------------------------------------------------------------------------------
These are two new meshes to decorate both floor and ceiling.
You will find them under Build mode/Pool/Pool accessories.
They can be easily put in grid on floor, in pool and in fountain.
Two sizes are available: 1x1 and 2x2.
Each has 8 colors like the Sims 4 base game floor "lumber fashion hardwoods".
They are movable, so that we have more possobilities to decorate.
For example: Put them on the floor like the screenshot below. They are slightly higher as the floor-paint level. It makes an effect like a floor patch.
If you want to cover the whole floor with these patches, it's better if you put them in an order-- from behind to front, from right to left and all in one direktion-- so that they get the same reflex.
Look, I've mixed 1x1 and 2x2 patches in this room with this place order. They have a unit look.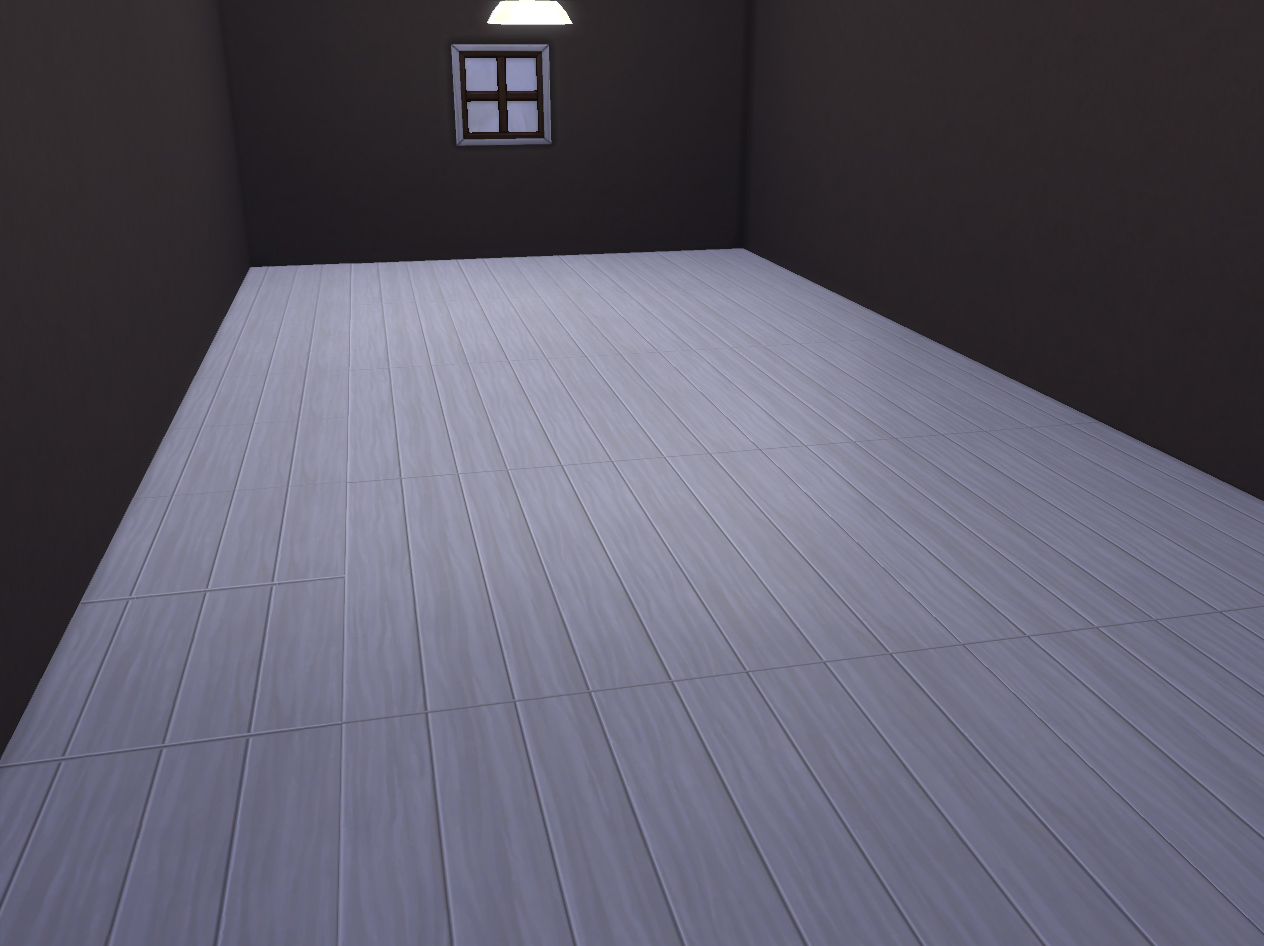 Like a rug, they don't block the walk way (/swim way).
If you place the patches at first and then place an other rug on them, that rug will be still visible.-- edit: Something has changed after Christmas. The rug is hidden under the patches (sometimes).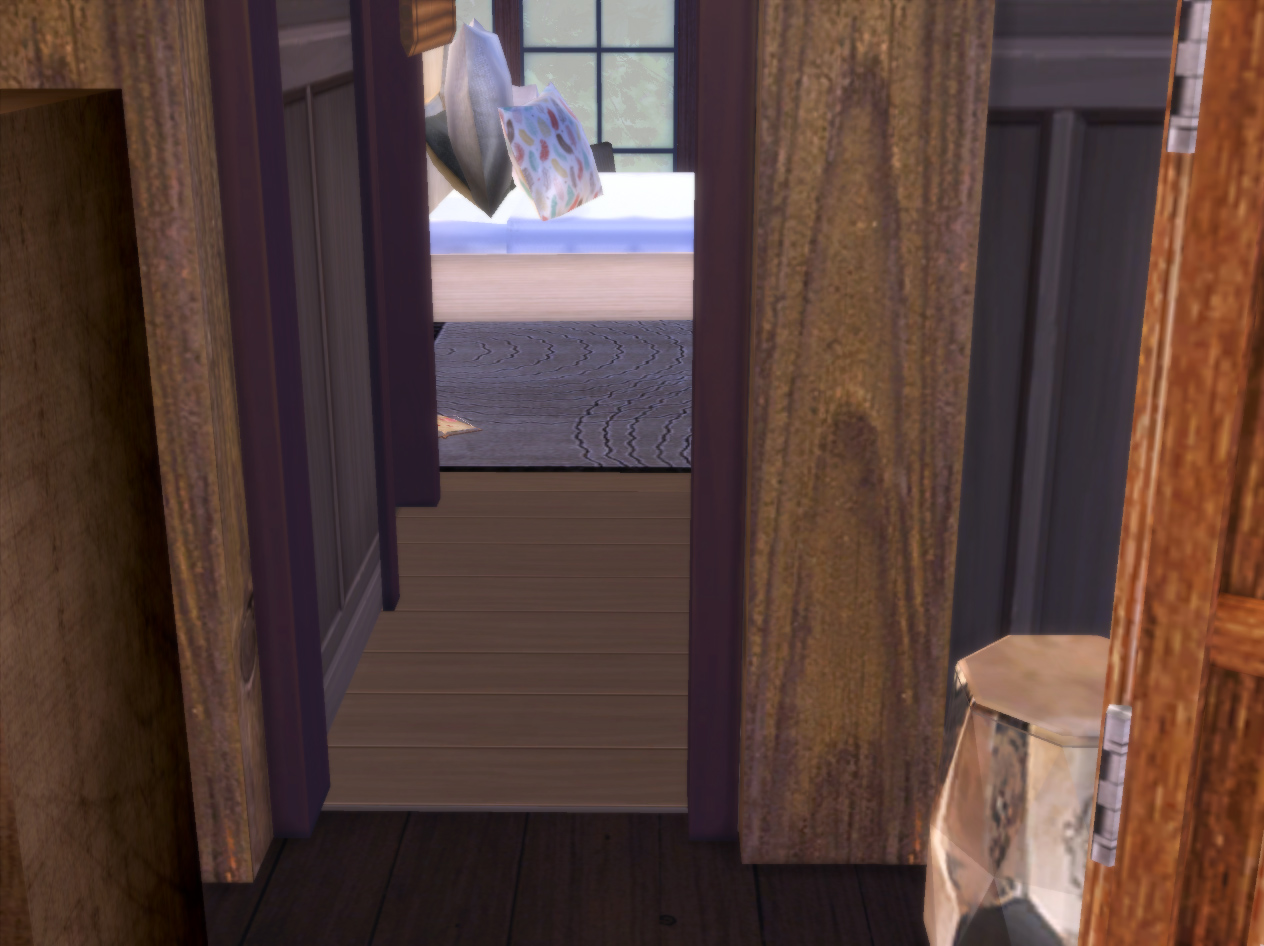 How to give the Sims 4 ceiling the floor color?
I have mentioned that you can also use them to decorate the ceiling. In my example, I've used this stuff to decorate the ceiling of the "VIP view room" from my shared lot "Junge Adventure".
I've placed the 2x2 patches on the roof-floor above this room. Then I switch to play mode. Move camera into this room; click tab; turn the camera up; use arrow key to switch the floor a level higher. Now, the ceiling is visible!
** see
tutorial how to apply mod ceiling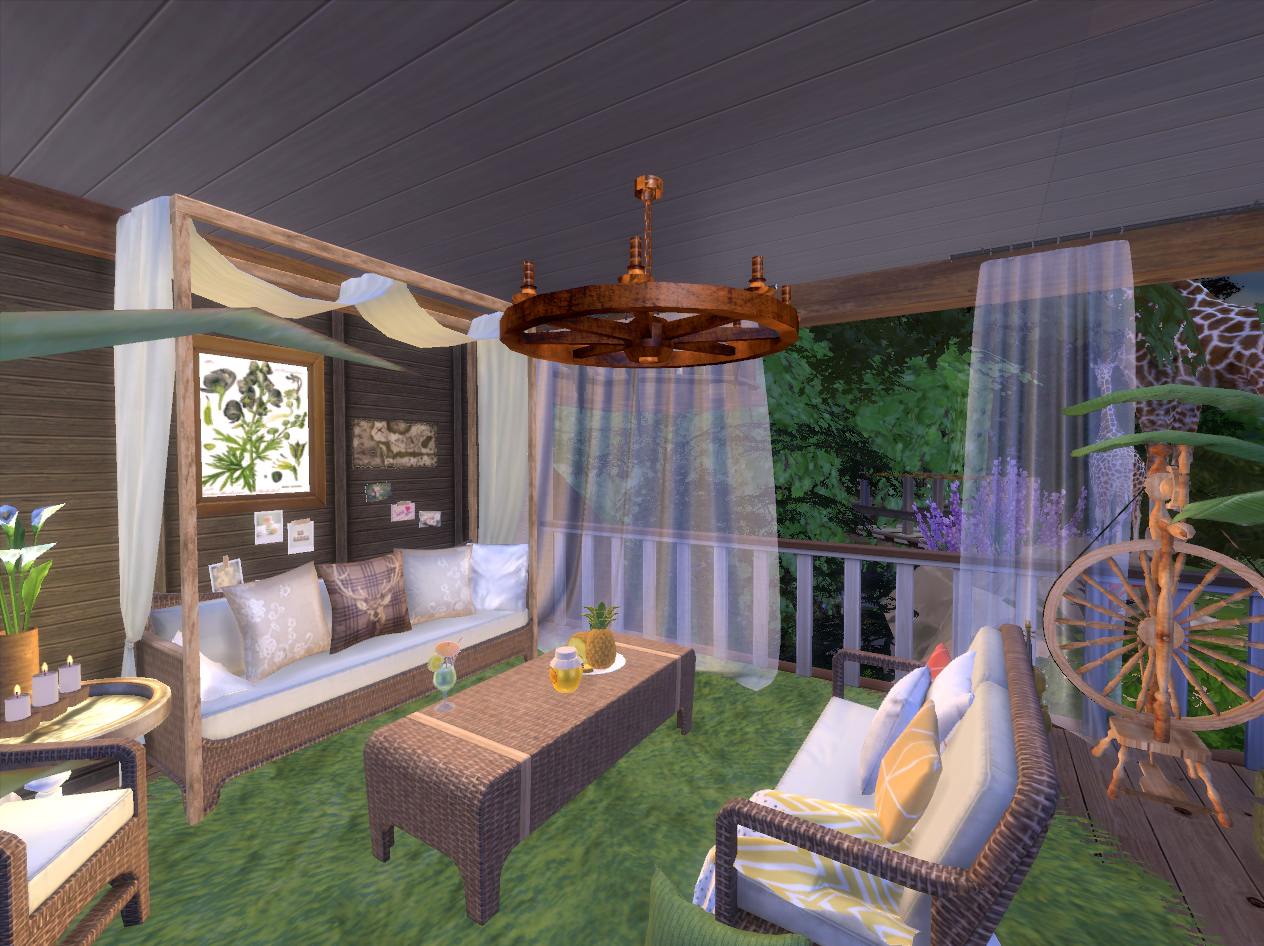 Have fun!
P.S. You may recolor them. But please don't include the meshes. Link back here. You will find the recolor templates in download.Tip: One can also recolor the floor part and ceiling part in two different patterns.
Polygon Counts:
Both: 6
Additional Credits:
Sims 4 studio, Blender, Photoshop, Paint.net
In screenshots:
Lot "Jungle Adventure" by me and it's CCs
Rock project by me (not published yet)
Packs Needed
None, this is Sims 4 base game compatible!
Other Information
Style
:
– Antique : Antique or Historical
– Retro
– Contemporary
– Modern
– Ultra Modern
– Childrens : Childs furniture or objects
– Fantasy : Fantasy styled things
– Sci-Fi : Science Fiction
Maxis Flags
:
– AddOn : Maxis Add-Ons (like an armchair that matches a Maxis couch)
The idea turns true
The reason for me to play sims is to experiment some idea into a 3D world. I prefer to creat castle, fantasy stuffs etc. I will do my creations as good as I can. I will appreciate your support of thanks, fave download flag or comments.
All my creations have the general creator policies: don't claim them as your own creations or reupload; You may recolor my mesh items without inculding the mesh. You may not use my recolor-textures. All my lots were created with a lot of effort. Just enjoy them as a private user. If you have changed them, I hope that is for you clear --don't claim as your own to the public and reupload in any form. In a special case, please ask me for the permission.