Sims 2

>

>

Multi-family homes/For Apartment Life EP/Annoying neighbors.
Woodland Senior Living
2,317

Downloads
113

Thanks Thanks
37

Favourited
13,254

Views

Uploaded: 9th Jun 2014 at 6:30 PM
Updated: 17th Jun 2014 at 5:34 AM
Woodland Senior Living
You're looking to downsize now that you've reached the golden years - the children have all grown up and remarried, leaving you with a huge and very empty nest. You could buy that cute little starter home - but do you really want to be bothered with yardwork and home repairs? You could move into that popular apartment that boasts those amenities you'll probably never use - but it's filled with noisy college students who party all night long! You would never live in a nursing home, either. You may feel like you're out of options, but I have found the perfect home for you.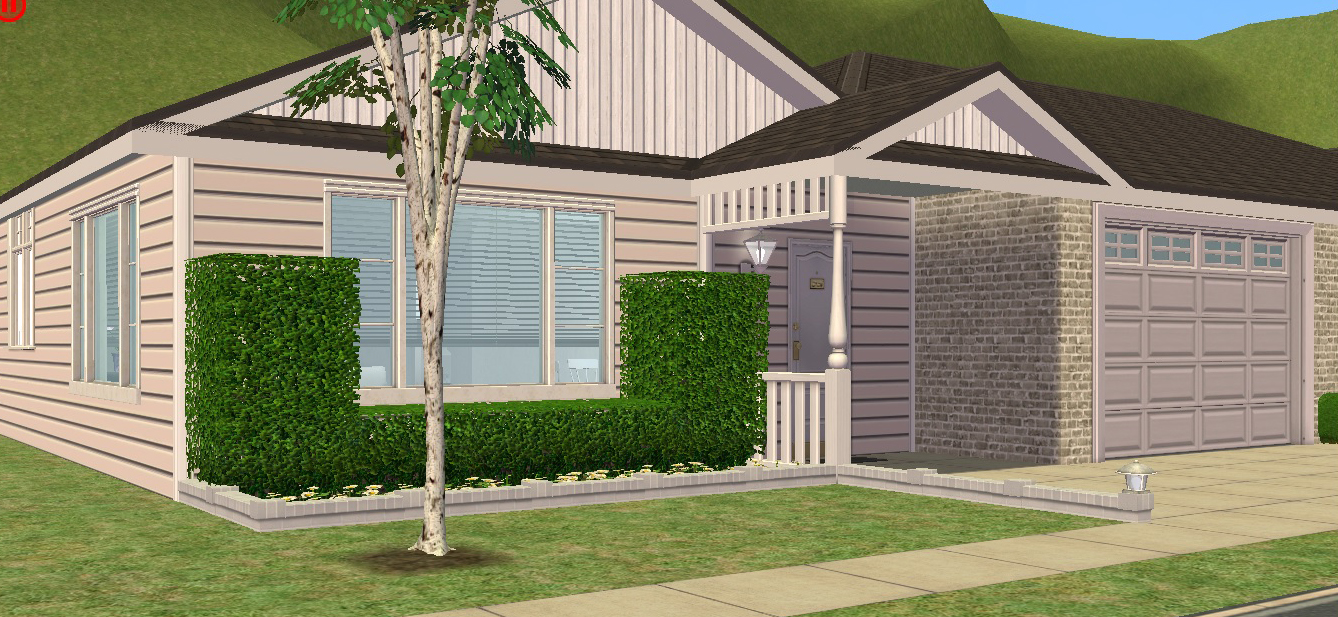 This property is reserved for more mature residents, meaning you will have the peace and quiet that you deserve. It has a spacious living room and dining room with a functional kitchen, one car garage, and small yard for a hammock and vegetable garden. The master bedroom shares a luxurious bathroom with the guest bedroom just in case you have an overnight visitor.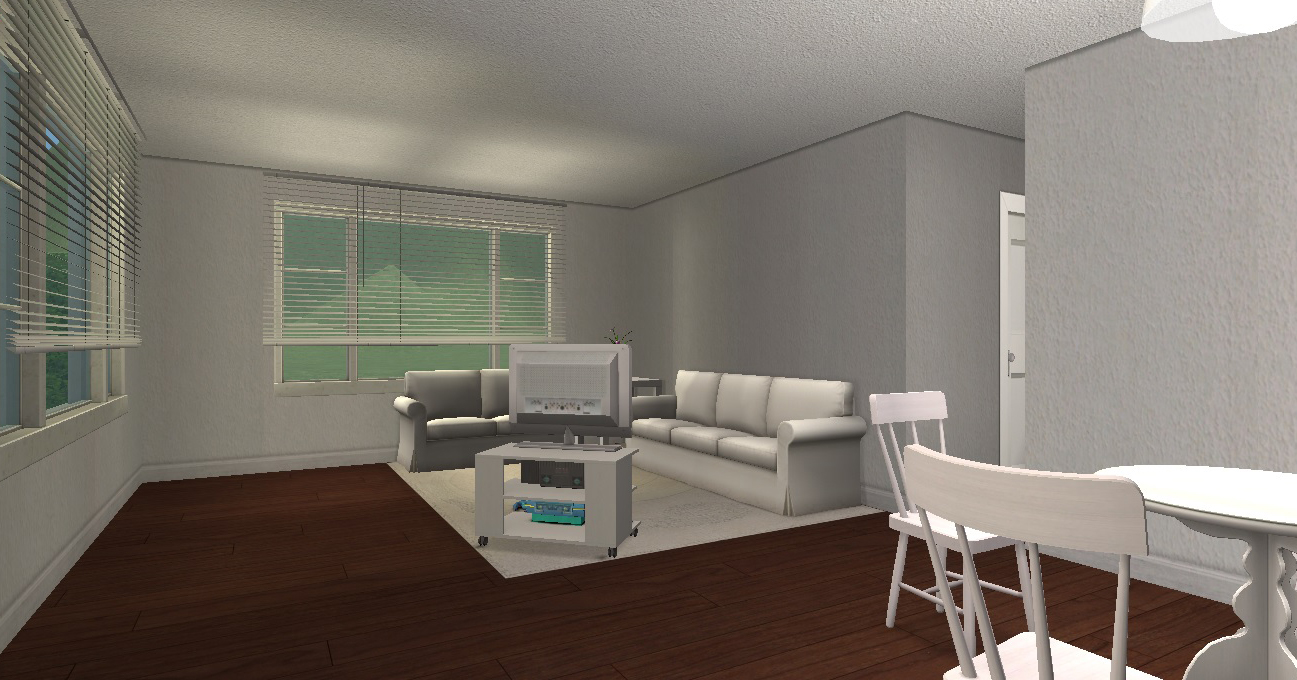 You may not be fond of the bright white walls but you have to admit the hardwood floor is beautiful! Even better, the paint color of your choice is just a shift-click away. Weekly rent is below the max of your house hunting budget, leaving you with plenty of cushion for that getaway to Twikkii you've been dreaming about!
Lot Size:
2x3
Lot Value:
65.106
Rent:
2.240
Number of Units:
2 - Each have the same floor plan with 2 bedrooms and 1 bath, furnished identically with basic starter objects.
Packaged in a clean, empty neighborhood; copy play-tested for three sim days.
Custom Content (Included a separate folder):
~
Apartment Door Recolor
by fizzbin
~
Four Window Garage Door in White
by Michelle
~
"Blazin' Buckaroos!" in White
by Hugelunatic
~
Louvre Sliding Closet - White
by Shakeshaft
~
Shrubbery Fence short
by Nengi65
~
Slender Birch Tree - Short
by Nengi65 **The file for the tree hasn't been uploaded to the graveyard, and this is the only place I can find this person's downloads.
~
Craftsman Wood Siding White
by Awesims
~
White Walnut Door Recolor
by an_na
~
TS3 Bungalow Windows
by Amovitam
~
White Value Bathroom Set - bathtub & toilet
by perdita_x_dream
~
Torrox Sink
by moune999;
Master Object
included to display sink properly.
~
EP5 Shower - Transparent
by Ailias
~
Alu Grey Normal, Middle, & Left
by larsson1970
~
White Panelling & Plaster in White
by Holy Simoly
~
Polished Boards in Walnut
by Holy Simoly
~
Short Hemnes Mirror
by HugeLunatic
~
Independent Expressions Inc "NonReflective" & "Showcase" Windows Clear Glass Recolor
by Michelle
~
Independent Expressions 1 & 2 Tile Short
by MaryLou
~
Inlaid Medallion in White
by Sarah*Rose
~
Outdoor Latern
by Numenor
~
Victorian Porch Fence in White
by Holy Simoly
~
BENNO Entertainment Center: Diagonal TV & Fun-Kadelic Bookshelf Stereo
by Honeywell
~
Value Cabinet
by CTNutmegger
~
Round Hemnes Dining Table
by HugeLunatic
~
"Gold End" Ratio Table in White
by Michelle
~
White FreeTime Appliances
by McAlli
~
Dixie Hood
by Shoukeir
~
White Value Counter Recolor
by perdita_x_dream
~
Unlocked ORGEL Table Lamp
by Havelock
~
Weirdness is The Art" modern rug recolor
by Gaurdgian
~
"Tea Party in Teak" in White
by Michelle
Used/Pictured but not necessary:
~
White Roof Trim Defaults
by Phaenoh - The roof trim will revert to the fugly Maxis trim and be, well, fugly.
~If your loveseats aren't white when you view/rent the apartment and you'd like to keep the sofa and loveseat, exit without saving and download HugeLunatic's
Repository Fix
for the Karlstand sofa.
~I used Menaceman44's
Lunatech Ceiling Fix
to take decent pictures with those odd, dangly lights.
~I use
HP's Bedding Defaults
. If you don't have them (or use a different set), then the bedding won't look the same in game. Without any defaults, it will go back to the fugly original.
Remember:
* I have all EPs and SPs installed, so you'll need them to play this lot.
*Please make sure you have the latest
CEP
by Numenor installed to ensure all recolors appear properly.
*Hit the thanks button.
Additional Credits:
HGTV
for inspiration,
StephSim
for MGTV, and Tylenol for curing my headache.
Aaaah.
Packs Needed








+
9 SPs
For a full list of packs with names, see the Packs Needed popup.
Other Information
Number of bedrooms
:
– 2 Bedrooms
Custom Content Included
:
– Build and Buy Mode Content : Furniture, decorations, etc.
Furnishings
:
– Starter Furnishings : Lot is furnished similar to how one would expect a real life furnished house or apartment to be
Special Flags
:
– Not Applicable
Packs Needed
| | Base Game |
| --- | --- |
| | Sims 2 |
| | Expansion Pack |
| --- | --- |
| | University |
| | Nightlife |
| | Open for Business |
| | Pets |
| | Seasons |
| | Bon Voyage |
| | Free Time |
| | Apartment Life |
| | Stuff Pack |
| --- | --- |
| | Happy Holiday |
| | Family Fun |
| | Glamour Life |
| | Celebration |
| | H&M Fashion |
| | Teen Style |
| | Kitchen & Bath |
| | Ikea Home |
| | Mansion and Garden |
About Me
Primarily a builder, but occasionally I feel adventurous enough to follow/terrorize my Sims.